#NorthVan365 Day 8.
If you've been searching for a long stretch of pavement with no cars to bother you, look no further. The Demonstration Forest Road in North Vancouver is 12km of car free heaven. Bring your bike or your best street runners and do some warm up stretches before you follow this windy road through beautiful BC Forest. It's a real challenge too as it's not entirely flat and there are some long hills you'll have to climb, but the downhill is always worth it!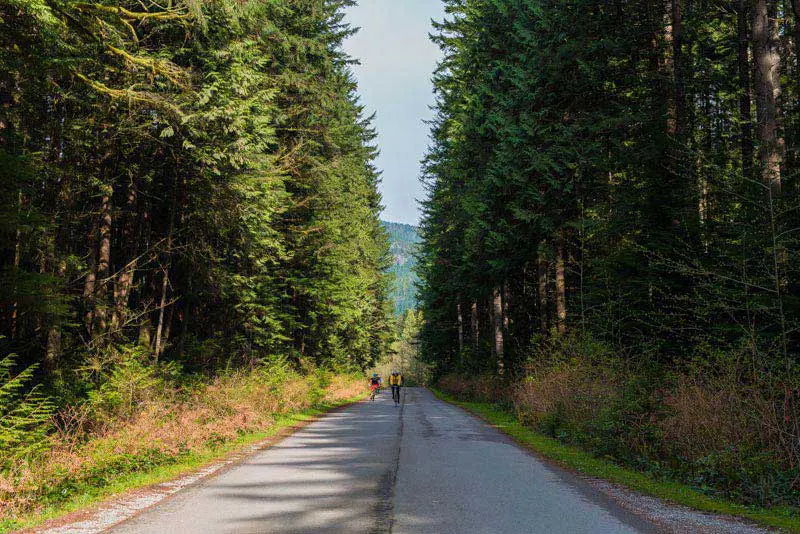 This is a very family friendly excursion. A perfect place if the kids want some space to practice riding their bikes. Keep in mind that it's a long way to the end so ensure you're prepared for a few gruelling hills and bring lots of water.
The Demonstration Forest Road is part of the Lower Seymour Conservation Reserve which is South of the Seymour Water Shed. If you follow the road to the very end you'll reach the Seymour Dam. There's a great viewing area so it's worth the trip!
You'll also find the Seymour Fish Hatchery at the end of the road which is a really interesting place to see especially if the kids are in tow. For more information on the Fish Hatchery you can visit their website here: http://seymoursalmon.com/
When you're rested up and ready to make the trip back just follow the same road you came there on.
Directions
From the highway take the Mt. Seymour Parkway exit and then go North on Lillooet Road for about 4.6km. There is a large parking lot at the end of the road before the entrance to the Demonstration Forest.