#NorthVan365 Day 11.
Looking for a unique and spectacular view of the North Shore mountains?
Why not see it from the middle of the Burrard Inlet on the Seabus! For just a few dollars you can take the Seabus across the Burrard Inlet from the Lonsdale Quay to Waterfront Station in downtown Vancouver. There's windows on all sides that are perfect for sightseeing as you make the short 15 minute trip across.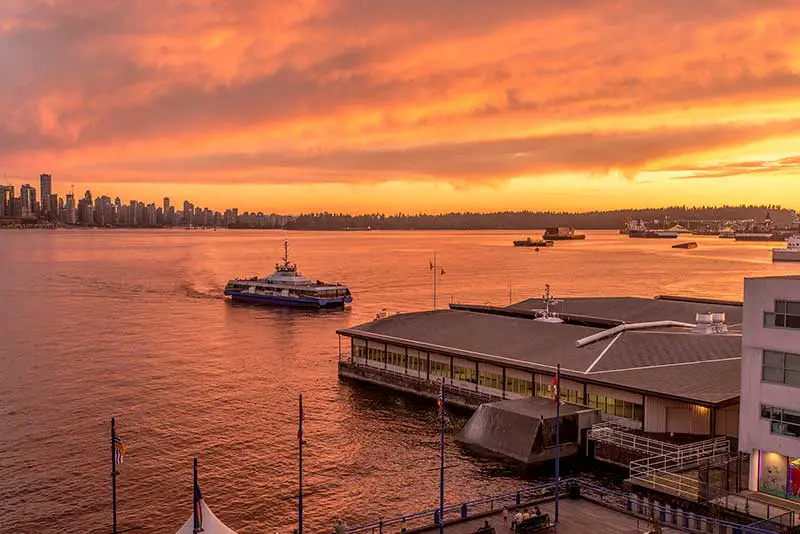 Depending on which way you're going, make your way to the North side of the vessel to catch a glimpse of the Lower Lonsdale area and North Vancouver mountains. On the east side you'll see the dry docks, the Ironworkers Memorial bridge and as you get closer to downtown Vancouver you'll see the Port of Metro Vancouver. On the west side you will see Canada Place, Coal Harbour, Stanley Park and the Lions Gate Bridge.
If you're riding at night the best view in the house is on the South side as you are leaving or arriving at Waterfront Park. The beautiful lights of the downtown Vancouver buildings and Canada Place are really something!
Unless you're lucky enough to ride the Seabus daily, it's worth the ride to see some great views of Vancouver.