#NorthVan365 Day 14.
There's so much to do and so much to see at the Shipyards Friday Night Market. Located at the foot of Lonsdale, the outdoor market provides fun and entertainment for everyone. Wander through the stalls to find artisan handicrafts like photos, paintings and jewelry. Grab a beer at the Beer and Wine Garden while listening to great bands play on the stage. Shop for farm fresh veggies, organic meat or wonderful baked goods.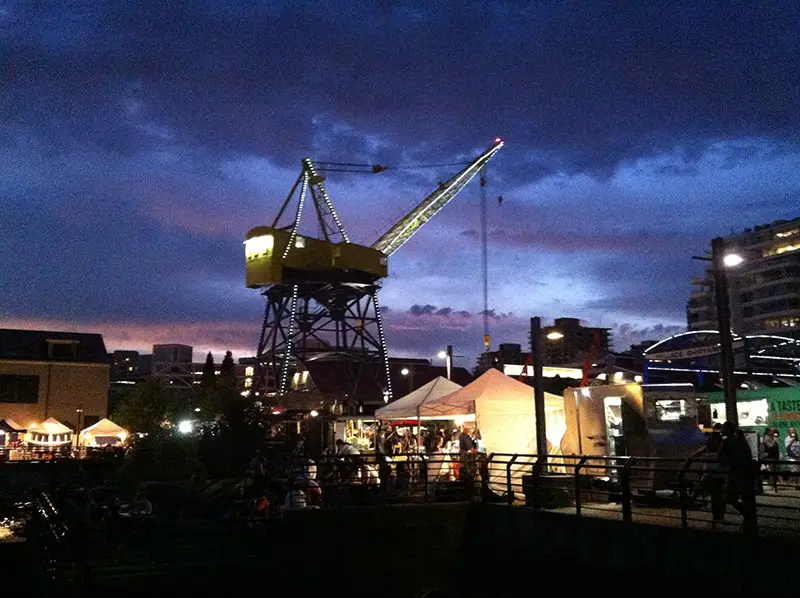 Eat your way through "Hot Food Alley" (over fifteen food trucks) or grab some snacks from the other food stalls. Given the huge variety of trucks, it's hard to settle on just one. If you can only go to one truck, make sure you check out Chou Chou Crepes www.chouchoucrepes.com for a Chou Chou Crepe filled with her own homemade caramel. She's worth seeking out so I follow her on twitter to make sure she'll be there.
They Shipyards Market opens May 1st this year and goes until September 25th. Visit www.northshoregreenmarket.com for more information.
---