#NorthVan365 Day 2.
The summer months in Vancouver usually bring lots of sunshine which can at times hit temperatures in the mid 30's (celsius). Finding shade during the middle of the day is the best way to keep cool and reduce the chance of getting a sunburn. A refreshing swim in ice cold water is also a great way to cool off. There's a place that you can find both shade and cold water and it's right in Lynn Valley's backyard.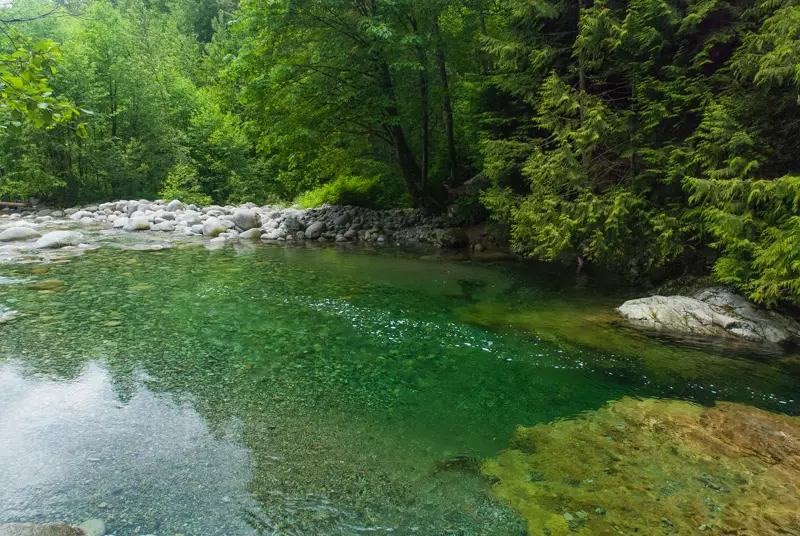 30 Foot Pool in Lynn Canyon Park is a very popular spot in North Vancouver to swim and sit in the shade on the rocks along the river. Lynn Canyon Park has some other great things to see but this is one of the top spots.
Directions
After arriving at Lynn Canyon Park cross the suspension bridge and take the first trail to the left. Continue along the trail that follows the river and after about 10 minutes you will arrive at the 30 Foot Pool.
Get directions to Lynn Canyon Park