#NorthVan365 Day 22
If you're looking for a flavourful and refreshing glass of craft beer, look no further. The Green Leaf Brewing Co. located inside the Lonsdale Quay Market is another North Vancouver hidden gem, now boasting a new outdoor patio.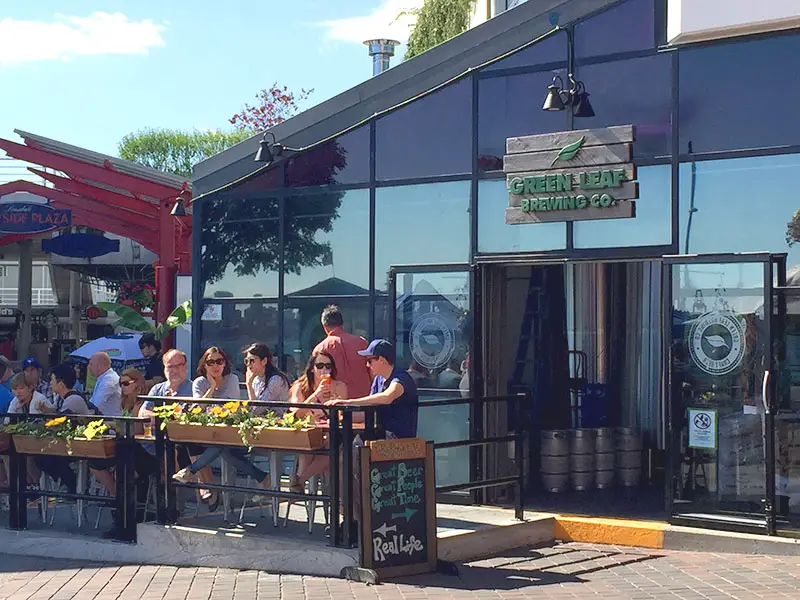 Pushing the boundaries of craft beer, Green Leaf produces some innovative new brews along with a wide selection of classic brews for the traditionalists in the house. Their friendly service shines and the environment of Green Leaf is a very enjoyable place to spend an afternoon in North Vancouver. So come on down to fill up your growler or enjoy a flight of their latest brews. If they're not too busy serving they also offer brewery tours.
If you're crossing over from downtown Vancouver on the Seabus, head straight to the market entrance near the water and you'll find Green Leaf. Keep your eyes peeled for several locals enjoying a pint on the outdoor patio, you can't miss it!
If you arrive at the street entrance, head straight to the far Southwest corner on the ground floor to find Green Leaf.
Don't miss out on the most delicious beer North Vancouver has to offer.