#NorthVan365 Day 4.
If you're looking for another way to access Lynn Canyon Park you can try the old Pipe Bridge crossing. This bridge is located at the top of Lynn Valley road in North Vancouver. Bus #228 will take you all the way to the top, just get off near the End of the Line cafe. From the cafe walk a little further down Lynn Valley road towards Lynn Headwaters park but before the entrance turn down Rice Lake road on your right to find the Pipe Bridge. It's best to walk as your car won't make it very far.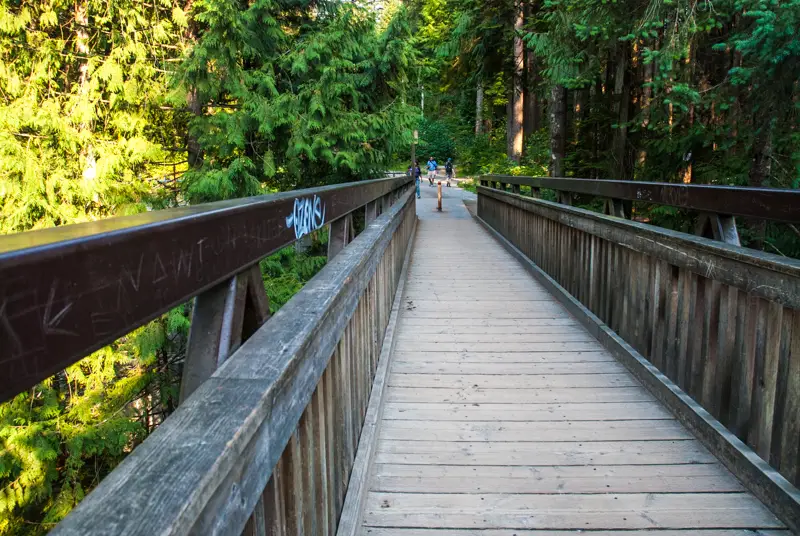 After crossing the bridge you can follow the trail to your right that leads into Lynn Canyon Park or continue straight up the hill to find the entrance to Rice Lake, the Demonstration Forest and another trail on the right that leads to Lynn Canyon Park.
This bridge crosses Lynn Creek and is a little bit wider than the Suspension Bridge which gives you a much easier chance to stop and take in the view of the canyon below. You can also reach this bridge from the main park entrance. Just continue up the staircase on the trail at 30 Foot Pool and follow the trail at the top.