Join in on a Virtual Gardening series hosted by the Ecology Centre. It takes place Saturdays at 10am via zoom.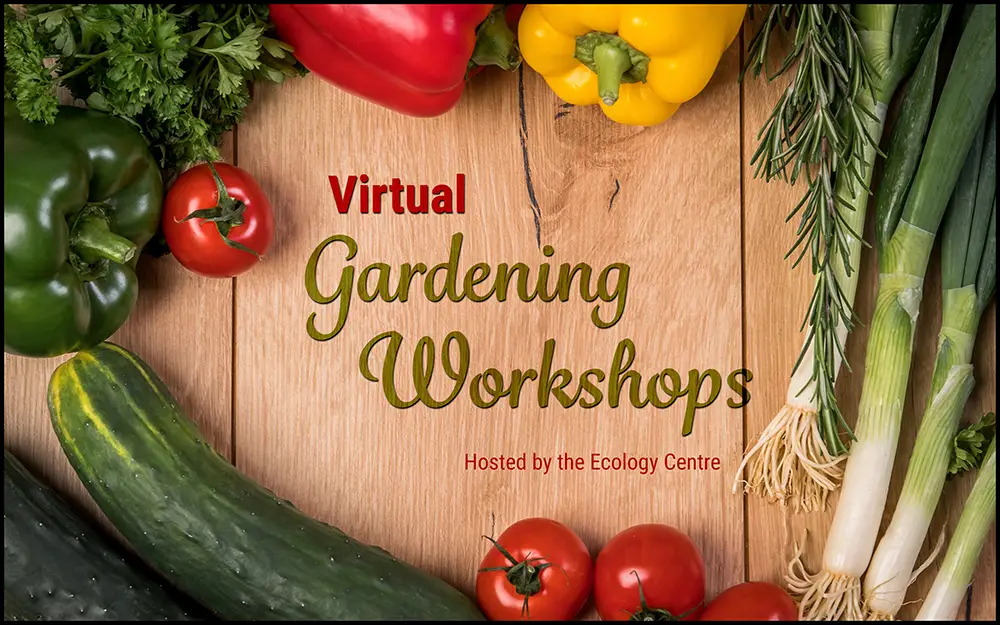 The next Virtual Gardening Workshop – Indoor and Balcony Gardening is on Saturday, April 18 at 10 am
More Gardening Workshops are coming up soon. Visit the Ecology Centre website for more info and a link to register: https://www.lynncanyonecologycentre.ca/Gen_public_teens.html
Turn Your Lawn Into a Food Garden
Saturday, April 25, 10 am
In this workshop, we'll discuss easy ways to convert your lawn into a garden with the least amount of digging possible. We'll also talk about site selection and how to determine whether your lawn is the right place to put your food garden.
Creating a Food Forest
Saturday, May 2, 10 am
Turn your yard into a forest that grows food! In this workshop, you'll learn more about the concept of a food forest, which turns your garden into a landscape that is layered with plants that are useful and edible. Using the principles of ecology, you'll see how you can design a long-lasting, food rich landscape.
Productive Plants
Saturday, May 9, 10 am
Help your plants grow and make even more plants. Learn how to prune plants, propagate them with cuttings, and divide plants. You'll also learn how to make your own rooting hormone with willow.
Keep Your Plants Healthy
Saturday, May 16, 10 am
From soil nutrients to appropriate drainage, heat, and light, we'll discuss some of the conditions that help your garden plants thrive. We'll also spend time considering how to attract beneficial insects to your garden.
Looking Forward: Planning for Garden Longevity
Saturday, May 23, 10 am
This workshop discusses year-round garden maintenance and seasonal tasks that will keep your garden productive and healthy. We'll also touch on winter gardening, since late spring is the time to start planning your fall and winter garden.