#NorthVan365 Day 13.
A sunset in Vancouver should not be missed and if you're looking for a great place to see it, give the lookout tower at Lonsdale Quay a try. Afraid of heights? This may not be perfect for everyone but there are a few different levels in which you can view it from and you can always take a seat near the railing at sea level for a different viewpoint. Depending on what time of year you're in North Vancouver, the sun should set just over Coal Harbour across the Burrard Inlet.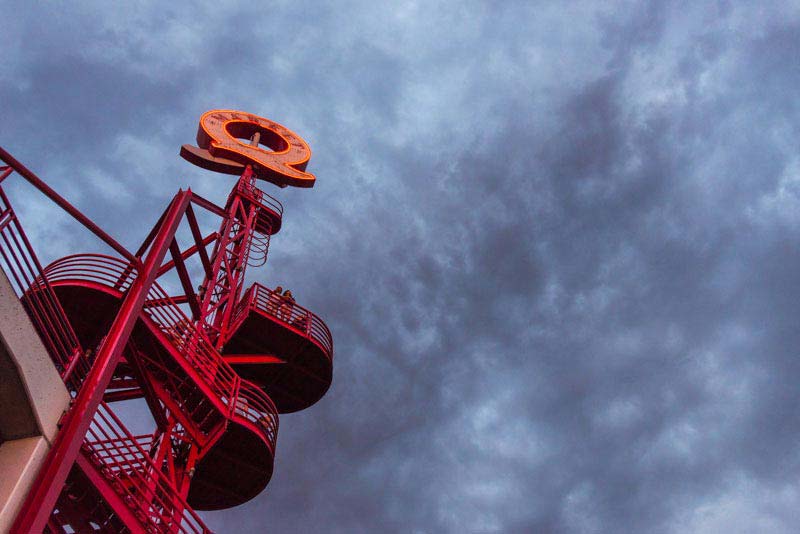 The stairs to the lookout are located at the south east corner of the second floor outdoor area. Just follow the first flight of stairs at ground level outside the market, cross the deck on the second floor and there they are. A few more flights of stairs and you're at the top just below the giant "Q". The viewing area is small so try to let others have a chance to spend some time if there are a lot of people there. It's generally fairly quiet though.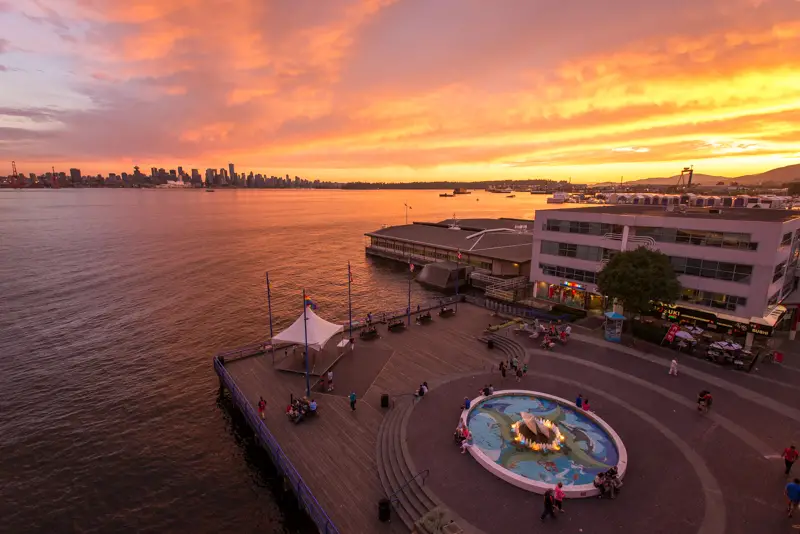 Take a look to the North to see the North Vancouver mountains and a little more east to see the Pinnacle hotel and Shipyards square. The Shipyards square is packed with people on Friday's and Saturdays during the summer months for the weekly night market. That's worth seeing if you're in the area on those nights. If you turn south you'll see the high rises and office buildings in downtown Vancouver as well as Canada Place just across the water. The view at dusk is really spectacular if you can wait that long. To the west is Stanley Park and the Lions Gate Bridge. You should just be able to see it over the Seabus terminal below. As you can see, it's well worth the climb for this spectacular view.
Directions
From downtown Vancouver take the Seabus across the Burrard Inlet to get to the Lonsdale Quay. The market entrance is very close by. If you're already in North Vancouver you'll find the Lonsdale Quay at the foot of Lonsdale Avenue.
---